September Newsletter 2017
SKILL UP THIS AUTUMN
"What we have here is failure to communicate." Remember that famous line from Cool Hand Luke? We think about it all the time at Clear Europe because so often we see organisations failing to communicate clearly and concisely. So this autumn we are offering 10 media and communication masterclasses that are open to everyone, affordably priced and taught by our experienced comms pros. We still have some places for our October courses, so book a place now:
                          October 5                    How to Write Clearly 
                          October 10                  Effective Public Speaking 
                          October 19                  Mastering Media Interviews 
                          October 25                  Social Media Campaigning 
HOW TO WRITE A CV – 15 DOS AND DON'TS
CVs and cover letters are often full of extravagant claims written in vague, pompous and pretentious language. In case you missed it while sunning yourself this summer, here are our Managing Director Gareth Harding's 15 tips on how to write a cracking CV.
WELCOME STEFFEN!
We'd like to welcome Steffen Thejll-Moller on board as one of our social media trainers. A dual Danish and Italian citizen, for the past decade Steffen has advised organisations across Europe on how best to use digital and social media in corporate, internal, and political communications, public affairs and campaigning.
You can find more about Steffen here or by coming to his Mastering Social Media course on December 5.
CLEAN POWER, CLEAR MESSAGE
We love this Greenpeace ad about how clean and cheap wind power is. Why? Because it ticks almost every clear communication box:
It's personal and emotional
It's about effects not process
The messaging is strong and clear
The language is simple
There's more about why we think this ad is so great in our blog post 
here
.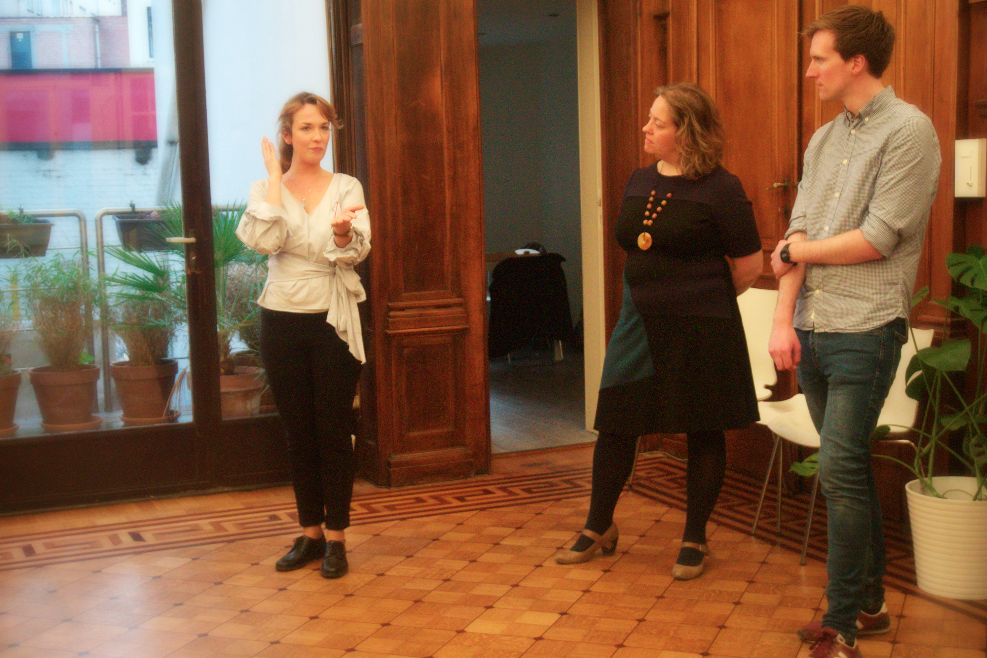 IMPROVE YOUR IMPROV
Many thanks to Kelly Agathos for an entertaining and enlightening News and Booze session on how to use improvisation skills to communicate better. Among Kelly's tips: get comfortable with the idea of failure, tell stories to better connect with audiences and use improv skills to get out of sticky situations.
News & Booze is co-hosted by Jo Sullivan (Conscience Consulting) and Julia Ravenscroft (Eurodad). Find out more on Facebook.
SPEAKERHUB'S SPEAKER CLUB
Our good friends at Speakerhub are launching a brand new podcast series called World of Speakers, hosted by master communicator Ryan Foland. The podcasts deal with issues such as creating content that sticks and how to engage global audiences. World of Speakers is launching on 21 September and you can listen to the podcast here.

THINGS WE'VE LIKED ON SOCIAL MEDIA