Rise above the noise and make your voice heard in under 280 characters
No social network is as central to political communication as Twitter. It is the place politicians air their views, journalists get their news and campaigners put the world to rights. But how do you make your mark in 280 characters or less? How do you gain legions of followers if you're not a celebrity? And how can you make your voice heard in the Twittersphere without sounding shrill?
Goal
We will run you through the full array of features available on Twitter today and outline what the future holds for the social network. We will advise you on which functions are most relevant to you, based on your goals and challenges. And through case studies and exercises we'll have you tweeting like a pro by the end of the course.
Programme
Benefits of Twitter vs. other social networks
Personal profile, organisational profile, anonymous profile? Or all three?
How to design your profile
When and how to tweet
Twitter for events
Building communities and debate on Twitter
How to get noticed on Twitter
Apps for tweeting and analysing your performance
Working with Twitter ads
Twitter case studies
Twitter tips & tricks and checklist
Tip
If you want to learn more about how to use LinkedIn or Facebook professionally, or would prefer to focus on digital strategy or social media campaigning, sign up for one of our customised courses. And if you want to master all the main platforms in a day, check out our Mastering Social Media workshop. Contact us for a quote.
This course can be done online or in person.
Trainer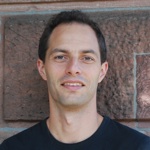 Jon Worth has worked with EU institutions to help them improve their social media strategies, writing for the web, and policy advocacy online. He is best known for his blog – one of the longest-running blogs about EU affairs.
Ali Colwell is a social media trainer, copywriter and Clear Europe's Managing Director. She is an ace writer and an avid tech enthusiast who can take highly complex concepts and turn them into clear, easy-to-understand communication. Her previous work includes helping finance and technology companies in Belgium and New York elevate their social media branding.
What our participants say
"Ali was very good. The training was very clear and simply perfect. It met my expectations and more!"Olga Gori, PAO Office, NATO
"

Best day I have spent training! Jon was clear, accessible, extremely knowledgeable and approachable.

"Nikki Johnston, EEA+Norway Grants