Heineken

We trained the Dutch beer giant on how to write clearer and tell better stories.

"The tailor-made training Clear Europe provided was excellent. The trainers were engaging, had bags of expertise and had clearly done their homework. We left with lots of practical tips on how to write clearer and tell better stories. And it was fun!" – Blanca Juti, Chief Corporate Relations Officer, Heineken
---
Amazon

We gave a workshop on clear business writing at Amazon's European headquarters in Luxembourg.
---
Generali 

We advise senior executives from the insurance giant how to craft and deliver compelling stories – via webinars and one-on-one coaching. We have also helped the senior management team write stickier speeches.

"The support we received was tailored to our requirements, always offering a constructive way to improve and the Clear Europe team always demonstrated understanding needed to work with a large corporation and their most senior leaders." – Jonathan Heywood, Leadership Development & Group Academy, Generali
---
European Commission

We have provided numerous training courses for the European Commission including coaching officials to write more clearly, helping EU ambassadors to give better media interviews and training communication officers for the Executive Agency for Small and Medium Enterprises. We helped organise and deliver a three-day training for journalists in Vietnam on how to better report the EU. And together with Prague-based NGO Transitions, we developed an innovative training course on reporting the EU for Czech journalists.

"I loved it. The case studies were very practical, interesting and exciting." – Dzintra Svavebaha, Project Manager
---
eBay

Former TV journalist and Clear Europe trainer John Holland gave a 1.5 day course on how to speak clearly and confidently in front of an audience to the government affairs team of the online trading company.

"Fully met my expectations. Effective and bespoke to my needs." – Pia Sorvillo, Government Relations, EMEA eBay
---
The European Parliament

Our video expert Hervé Verloes has provided four trainings for the European Parliament's web team on how to shoot and edit with smartphones. Every year we also advise human rights activists visiting under the EP's Sakharov Fellowship programme on how to work with the media better.

"Very informative. I learned a lot of new tricks and tips." – Robert Ylurg, European Parliament
---
Allianz

For four years we edited the quarterly and annual reports of the world's largest insurance company - a job that required speed, precision and an eye for detail.

"Clear Europe provides us with high quality, reliable and flexible editing services." – Allianz SE, Group Accounting and Reporting
---
NATO Parliamentary Assembly

Steffen Thejll-Moller helped NATO Parliamentary Assembly define their social media strategy in a one-day course.

"Very good personalized approach, excellent preparation phase. It was well described in the detailed programme outline." – Sarah-Claude Filian, Coordinator, NATO Parliamentary Assembly
---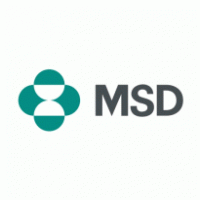 MSD

We provide regular media and communication coaching for senior executives of the pharmaceutical giant, known as MERCK in the US. Among these are media training for the President of MSD International, storytelling and public speaking coaching and writing skills training.
---
POLITICO

For the last three years we have organised an annual training for journalists at POLITICO on how to answer tough questions during TV interviews.

"Really helpful, Chris knew the territory and it's a great reassurance to know you've had pointers from someone so experienced." – Charlie Cooper, UK Political Correspondent, POLITICO
---
Deloitte

Our public speaking coach Elizabeth Van Den Bergh conducted an intensive workshop in Brussels ahead of the Women in Cyber event for the 'big four' accounting firm.

"In my opinion both the trainer and the content were perfect." – Gemd Perez, Assistant, Deloitte Spain
---
Greenpeace

We trained Greenpeace's European Unit on how to conduct better media interviews.

"Valuable training. Good balance of theory and practice." – Ansgar Kiene, Climate/Energy Policy Advisor, Greenpeace
---
Europ Assistance

We advise the Paris-based insurance giant on storytelling and media relations and have coached the company's General Manager on mastering media interviews.

"Useful and insightful. It fully met my expectations." – Pascal Baumgarten, General Manager and Chief Operator Officer, Europ Assistance
---
UNCDF

Clear Europe organised a two-day training on how to write clearly for the United Nations Capital Development Fund (UNCDF). Our social media expert Jon Worth has also advised on how to write better blogs.

"A light in a dark room. Very interactive, reassuring in some sense. The trainer was provocative in a way that makes you smile and get it." – Anna Ferracuti, Knowledge Management & Communications Consultant, UNDCF
---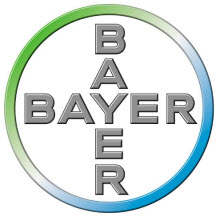 Bayer

We trained executives from the German industrial giant how to tell more compelling stories and better connect with audiences.

"It surpassed my expectations. I didn't think I could improve in such a short time and liked how the theory was kept to a minimum and practice was the focus." – Alison Graham, Bayer
---
The Council of the European Union

We gave two training sessions on how to work with EU media for the Council of the European Union in 2016. We have also advised media officers from the EU body on how to write better press releases.

"I got useful ideas for my job. A very interesting session. Very relevant for our daily tasks." – Victor Flamian, Press Officer, Council of the European Union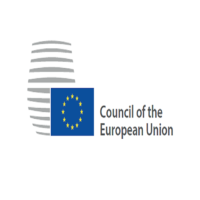 ---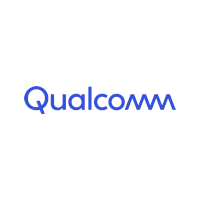 Qualcomm

We have provided editorial services to the US tech giant, including writing speeches, articles and position papers. We have also coached senior Qualcomm executives on how to grab the audience's attention - and keep it.

"Clear Europe provided us with a highly customized and best-in-class presentation skills training. It was an invaluable experience which we would totally recommend." – Audrey Scozzaro, Senior Manager, Government Affairs Europe, Qualcomm
---
US - European Union Media Hub

Clear Europe helped organise a press trip to Dubai, Bahrain and on board a US aircraft in the Arabian Gulf for the U.S. State Department's media outreach arm. We have also helped the US Mission to the EU organise study trips for European journalists about topical matters.
---
ETUC

Clear Europe provides regular training sessions for the organisation representing Europe's trade unions, including advising the leadership team how to give better media interviews. We also write and edit brochures, reports and conference summaries for the European Trade Union Institute and have provided them with training on how to shoot and edit videos and conduct media interviews.

"Well organised, concise and straight to the point for a one-day seminar. Thanks for your good advice." – Stephanie Wouters, European Trade Union Confederation
---
Missouri School of Journalism

Managing Director Gareth Harding runs the Brussels programme of the Missouri School of Journalism - the world's oldest, and America's top-ranked, journalism school. As well as teaching a weekly class on European media and politics, Gareth finds internships for up to 25 students a semester.
---
European Investment Bank

We spent two weeks in Luxembourg helping officials at the European Investment Bank write crisper and clearer content.
---
Save the Children

We gave a one-day training on how to use social media as a campaigning tool to the EU offices of development NGOs Save the Children International and the European Network on Debt and Development.

"Interesting insights delivered with concrete examples from the trainer's own experience as an active mover and shaker on social media – all delivered with good humour!" – Jacqueline Hale, Head of Advocacy, Save the Children EU
---
BUSINESS EUROPE

We delivered three one-day workshops on how to write more clearly, accurately and succinctly to Europe's premier business lobby group.

"Very good training. Good content, time management. Many concrete examples." – Cecilia Zappala, Advisor, BUISNESS EUROPE
---
US Embassy to Cyprus

We organised and ran a three-day course for Cypriot journalists from both sides of the island on how to better report the EU.
---
MedTech Europe

The European medical technology industry association asked us to write up their annual conference in a journalistic style. Our lead writer, journalist Leo Cendrowicz did just that - and MedTech didn't change a word. Trainer Isabelle Leonard also worked with the staff over a number of weeks to draft a PR and communication strategy.

"We asked Clear Europe to write up our annual conference in journalist-style. We didn't change a word of the report and were delighted with the end result." – Ingmar de Gooijer, Communication Director, MedTech Europe
---
International Crisis Group

Former TV anchor John Holland conducted a series of trainings for experts from the respected Brussels based NGO.
---
Foreign & Commonwealth Office

Our resident filmmaker Hervé Verloes helped officials from the UK embassy in Belgium to shoot and edit videos professionally.
---
Invest Europe

We coached Invest Europe on how to better understand journalists and influence the Brussels press corps. We have also helped organise media events for the interest group.
---
BEUC

Our social media expert Jon Worth helped the European Consumer Organisation master social media and blogging in a series of workshops.

"100% met my expectations. Jon has lots of experience on social media and it was great to be able to learn from him." – Agustin Reyna, Digital Team Leader, BEUC
---
Eurochild

We provide pro-bono training to Eurochild because we admire the work they do fighting for children's rights and helping disadvantaged kids across Europe. We have advised the Brussels-based NGO on how to deal with the media and writing blogs.

"Clear Europe provided us with an excellent team training on how to turn our policy positions into easy-to-communicate messages." – Bjoern Becker, Communication Officer, Eurochild
---
ICAO

We provided public speaking training for officials from the UN's International Civil Aviation Organisation in Paris.

"It fully met my expectations. I really enjoyed it. The trainer was excellent." – Laurent Bauilz, ICAO
---
EWEA

Our social media maestro Jon Worth gave the European Wind Energy Association a masterclass on how to use Twitter, Facebook and blogs to influence the EU policy agenda.

"Absolutely awesome! It's so rare to be able to speak freely and learn about social media at this level. It answered so many old questions that it blew me away." – Jason Bickley, Senior Web Manager, European Wind Energy Association
---
Interel

Clear Europe is a regular provider of one and half-day training courses for this leading public affairs firm. Past courses include: influencing the Brussels press corps, social media, public speaking and presentation skills, how to write clearly and storytelling for business.

"Very good; lots of new interesting features, processes, media channels and tools. The trainer was knowledgeable, responsive to audience and flexible." – Lucyna Gutman Grauer, Head of Training, INTEREL
---
EEA and Norway Grants

Clear Europe trainer John Holland moderated a workshop for EEA and Norway Grants communication experts and gave advice on media skills at the annual conference in Prague.

"The training was excellent. It was both informative in fun. After these two days I know techniques that I didn't even know existed." – Eva Karlsdottir, Communication Officer, EEA and Norway Grants
---
German Marshall Fund of the U.S.

We delivered a one-day course aimed at teaching policy experts from the influential transatlantic think-tank how to write clearer and punchier news, opinion and analysis pieces.
---
Amcham EU

Clear Europe advised the American Chamber of Commerce to the European Union on how to avoid jargon and write crisp, clear copy.

"Great way to make me think how I could communicate better. The course provided me with more than I anticipated. I will take away a lot from the training." – Gareth Lewis, Amcham EU